Il tabarro – SmallStages Tour Autumn 2021
La bohème – MainStages Tour Spring 2022
With huge relief, and great delight, MWO return to touring this Autumn and our Artistic Director Richard Studer can't wait to get back on the road. His latest blog gives us a sneaky peak into how we're bringing the spirit of Paris to Wales and the Borders with the world premiere of our new translation and orchestration of Puccini's masterpiece in miniature Il tabarro
---
Being small has its advantages and Mid Wales Opera's ability to be flexible has helped the company get out of a tricky situation relatively unscathed!
It's been a difficult year for everyone but with the ever-changing rules on performance MWO has always been swift to adapt, whether through MWO's Milltir Sgwâr community programme, our digital projects or our pop-up concerts – if there has been an opportunity to perform we've jumped at the chance and we've reached the final step in our lockdown journey with our return to touring.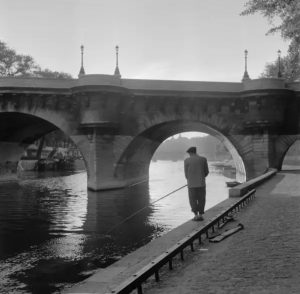 Our 2021/2022 Puccini in Paris season is a celebration of one of the most loved composers with two of his best loved works. We start our new season with Il tabarro (The Cloak) as the centrepiece of our SmallStages Autumn Tour. The chance to perform live, to happily endure the ramshackle life on the road, even the reality of living out of a suitcase again is a prospect that thrills me!
Life in Lockdown after the abrupt cancellation of MWO's The Marriage of Figaro began with producing a new English translation for Il tabarro, a show scheduled for Autumn 2020 but which I had no idea would ever see the light of day. The morning ritual of the dogs and me reluctantly entering my studio and office to work on a project that may never happen was initially soul destroying but it was Puccini's brilliantly inventive and emotional score for Il tabarro that proved a cathartic remedy for an interrupted career.
As the world I inhabit retreated to a few square yards of the Welsh Borders, music, as always, inspired the imagination and let me wander through history and geography to a world far from my cluttered design studio filled with discarded set models and the paraphernalia of a working artist. From the confines of my desk I could stroll the banks of the Seine at leisure as Puccini's score conjured up imagery both historical and modern – the rusting hulks of late 19th century vessels juxtaposed against the modern glass topped tourist barges of my most recent visit to Europe's most romantic of cities.
It is no surprise that as a designer my first response to a work is usually visual as I explore the possibilities it presents – although I was working predominantly with the text in producing the new translation the potential set design and staging was never far from my mind.
MWO's new production is the first time I have directed and designed this opera and now we are finally in production I am revelling in its beauty and complexity. Il tabarro, as with La bohème is an opera full of emotional depth and musical colour, each capturing both the soul and stone of the city.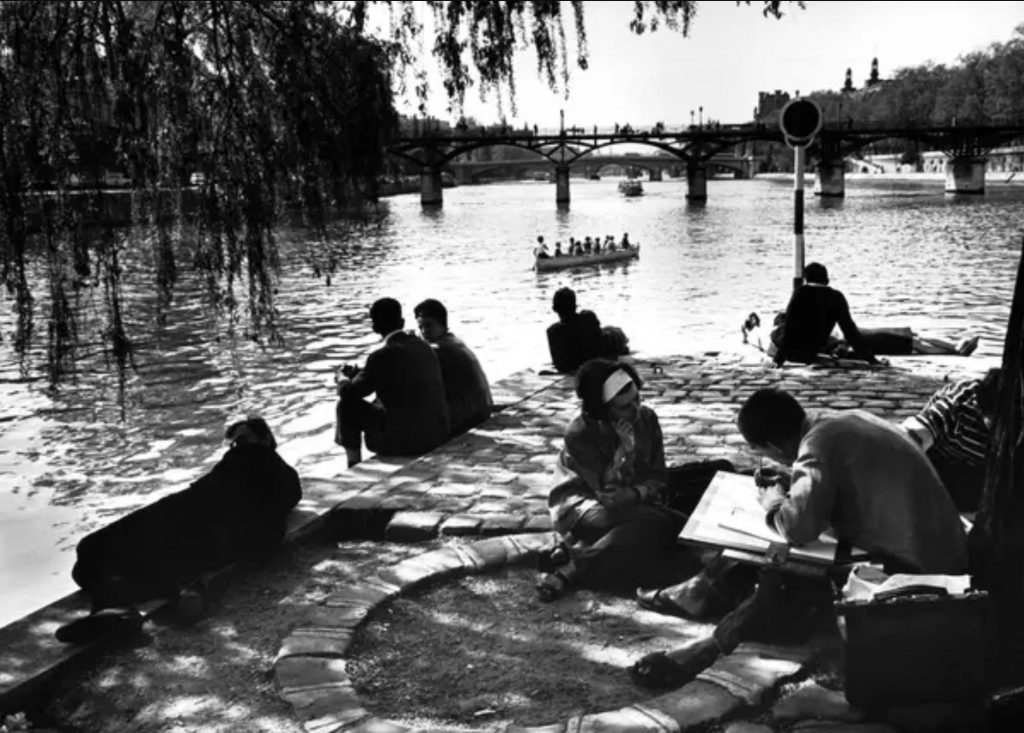 Puccini's settings bring to life the daily laughs, loves and losses of the working classes whose commerce and strength laid the foundations of Paris as we know it today. In both operas in our forthcoming season Puccini excels at turning the simplest act into a moment of high drama. In La bohème it is an unlit candle that illuminates the greatest of operatic love stories, in Il tabarro, the strike of a match extinguishes a life. Small details in the score and text reveal depths of narrative and psychological complexity that leave me in awe of both works at every turn of page, every note sounded. If you've not experienced either of these works I heartily recommend both as food for the soul as we emerge into the "new normal."