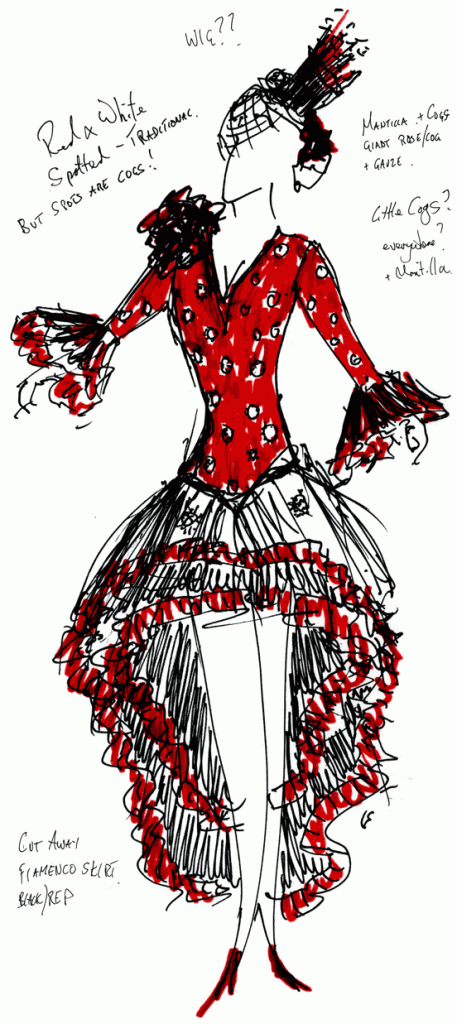 It is almost the Spanish hour, the one hour of the week when Concepcion entertains her lovers….and with less than a month to go until MWO SmallStages hits the road again with Ravel's exhilarating bedroom farce L'heure espagnole, it's high time we introduced our cast and shared a bit of the story!
Our story's set in a clock shop in Toledo, Spain where we meet Concepcion, performed for us by Scottish Mezzo Catherine Backhouse, who some of you may remember from The Magic Flute.
Concepcion is the wayward young wife of Torquemada the clockmaker (Peter Van Hulle) – and as Catherine puts it: "She is sassy, fiery, witty and fabulous!" and determined to take her opportunity while her husband is away to entertain her collection of lovers.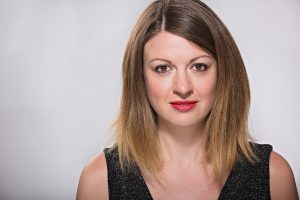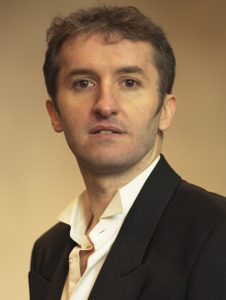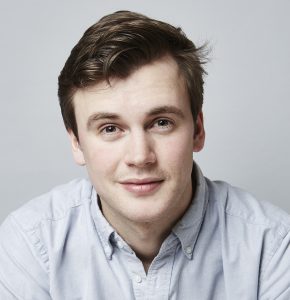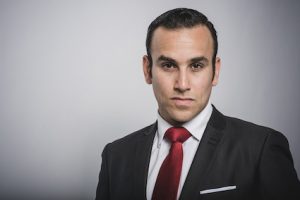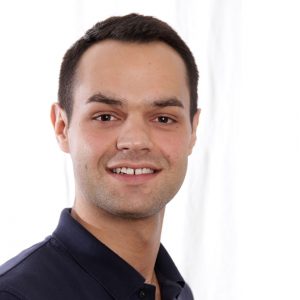 First on the scene is Ramiro – the muleteer, baritone Nicholas Morton, who also performed with us in Eugene Onegin last year. Ramiro's an archetypal "big strong man" – so when Concepcion bats her eyelashes and asks him to carry a clock to her room for her he simply lifts it up and heads upstairs – no mean feat and as Nicholas told us "I'm going to have to spend quite a bit of time in the gym to look right for it, which isn't something I've had to do before."
Next is the poet Gonzalve, keen to woo Concepcion with his high-flown verses. The role of Gonzalve will be performed by Anthony Flaum, new to Mid Wales Opera.
Anthony can't wait to join us on the road exploring Wales and told us: "Interestingly, there is only one tour venue (Cardiff) that I've ever been to before. So this will be a tour full of firsts for me. It's a role and company debut for me and it will be full of beautiful new places for me to discover so I'm very much looking forward to the tour. "
The last lover to arrive is the banker Don Inigo Gomez, performed by Matthew Buswell, an MWO favourite who has toured with us in our last three productions – though never before in a fat suit!
Without giving the game away – there's nowhere to hide other than the clock cases which fill the shop, so Ramiro has a good deal of work to do carrying lovers hidden in clock cases to and from Concepcion's bedroom to keep them out of each other's, and her husband's way.
It's a fun piece – with hilarious moments and strong Spanish flavours – and our singers can't wait to get started. Catherine Backhouse told us:
"I absolutely love Ravel's music, it has elements of Spanish dance, some really jazzy harmony and bags of personality especially for Concepcion."
Nicholas Morton added: "I love this piece, I think it's such a brilliant piece of writing. The role itself is really fun both musically and in terms of character"
With 16 performances right across Wales and the Borders, the vast majority in places where opera is never performed, our SmallStages tour offers audiences a unique experience of opera in intimate settings without any of the formality of a large theatre or opera house.
For the singers too it's a very different experience of performing. As Nick Morton put it: "I love the intimacy of it all, especially with a show like this which is so funny. The smaller the space the more nuance and subtlety one can add to the show which I think makes it more engaging for new audiences."
A Spanish Hour – Ravel's L'heure espagnole – opens at Theatr Llwyn in Llanfyllin Powys on Thursday November 9th! Where will you see it?
---
Reviews
Here are some recent credits and reviews of our celebrated cast.
Anthony Flaum
Grange Park Opera – Romeo et Juliette
"Anthony Flaum's nervy, lethal Tybalt was outstanding"
– Opera magazine, Peter Reed
"There are fine performances in the smaller roles – a lethally characterised Tybalt from the excellent Anthony Flaum"
– Classicalsource
"Anthony Flaum's vivid, testy Tybalt"
– The Telegraph, Rupert Christiansen
Catherine Backhouse
"Young Scottish Mezzo Catherine Backhouse stands out as a noble, rich-voiced Annina"
– The Guardian, Rowena Smith
"Backhouse in particular has a vivid stage presence and a rich mezzo timbre."
– The Times, Richard Morrison
Nicholas Morton
"Nicholas Morton…brings arresting resonance and steel to his laddish interpretation"
– The Stage, Aug 2018, Yehuda Shapiro
"His Baritone is its own luxury casting"
– Classical Source, Peter Reed
Peter Van Hulle
English National Opera – Otello

"Through all the other top-notch attractions — Allan Clayton's eloquent Cassio, the vigorous chorus, Peter Van Hulle's foppish Roderigo, Pamela Helen Stephen's proto-feminist Emilia — Verdi's amazing orchestral finery keeps on glinting."
– The Telegraph