With rehearsals due to start at the end of the month, we asked MWO's Artistic Director Richard Studer to give us an insight into preparing a new translation of this opera comedy.
Tick Tock, siop gloc, clock shop, cock…
Translating a piece like Ravel's opera L'heure espagnole is a task which brings with it immense pleasure and intense frustration in equal measures. Any opera translator strives to deliver the finished libretto with the wit and wordplay of Sondheim and the poetic nuance and subtleties of a Shakespeare sonnet. However, unlike a straight script, the score throws musical hurdles and rhythmic quirks at you from every direction, that contrive to upset an otherwise perfectly conceived line.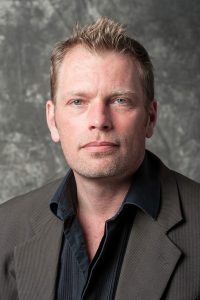 A literal translation rarely fits the apportioned melody and often loses the subtlety of the original, yet to make it fit correctly the words can appear clunky or unnatural (just think of Rodolfo's aria to Mimi in La Bohème – when was the last time you ever clasped your lover's paw and declared 'your tiny hand is frozen'…). So we have to do the best we can and at times liberties must be taken.
With regards to the score, it is generally recognised that the odd amendment to the musical notation is fine in recit (music that is half sung/half spoken in the natural rhythm of speech) but is strictly forbidden in sustained melodies and phrases – it is not our job to destroy the composer's line and musical structure of the work.
In a comedy, much of the original humour can be 'lost in translation'. This happens for two main reasons: cultural references which a modern or international audience simply may not get or the loss of intricate puns, double puns, wordplay and innuendo (Ravel's L'heure espagnole' is a bedroom farce after all…). Even the simplest of jokes may not translate and this can leave comedic gaps that need to be filled. When this happens I personally believe it is a duty to be as inventive as possible – to add layers of humour that, though they may not be faithful to the original, nevertheless serve the intention of the piece to delight and amuse. A translator can extemporise to a degree without damaging the work but it is a fine line to judge – you cannot lose sight of the original and dominate the piece with your own shouty voice.
In Ravel's work the entire comedy builds to the final line of the opera and unusually for me it is this that I started with – the task was then to fill the previous 120 pages with humour and as many clock references and puns as textually possible to convey the frustrated bedroom antics of Concepcion and her lovers without too much offence!
"so kind of her to find me something to do, a little moving in, a little moving out… such an obliging woman!….the woman is as mysterious as the intricate mechanism of this clock, and like a clock, rarely on time…."

Ramiro the 'donkey boy' as he muses upon Concepcion, the clockmakers wife.
Each translator has their own working style. For me the process is in three parts. Whatever the opera I am preparing, I begin by working through the score writing everything and every possibility down that comes to mind from the text – fragments, rhyme schemes, random scribblings. After this initial process these 'sketches' are moulded into a 'singable' first draft that aims to fulfill the musical needs but also to refine the individual 'voices' of each character. Finally it is revision and edit, drafting and redrafting each scene sometimes countless times in the context of the whole to ensure that the pace of the libretto builds to the opera's dénouement. The final element to be translated prior to publishing the score with the new translation was oddly the title – as a company we settled on 'A Spanish Hour' rather than the more accurate 'Spanish Time' after of a vox pop poll by MWO's marketing team – collaborative work indeed!
It is always a privilege to have the opportunity to work on any score and particularly one of such succinct genius as this. The great operas are timeless in their capacity to move and entertain an audience. And though some may prefer to hear the work in its original language, I hope, as we prepare to go into rehearsal, that our audiences across Wales this autumn will have as much fun hearing the new translation as I had in writing it.
"Farewell, dear clock, my dungeon cell
Farewell my armoured casement
Farewell instrument of time
That concealed this love of mine
Farewell my love that dared to chime its name
A box of kindling that fired my love's flame…."

Gonzalve's Lament upon emerging from his hiding place…
Richard Studer, Artistic Director Mid Wales Opera 2018
---
A Spanish Hour – Ravel's L'heure espagnole
SmallStages Tour Autumn 2018
On tour throughout Wales and the Borders 9 November to 7 December 2018.
9th November Theatr Llwyn, Llanfyllin (in partnership by Hafren, Newtown)
10th November The Met, Abertillery
11th November Presteigne Assembly Rooms
15th November Richard Burton Theatre, Royal Welsh College of Music & Drama, Cardiff
16th November Dragon Theatre, Barmouth