Mid Wales Opera's much-anticipated tour of William Walton's classic comedy The Bear opens tonight in Llandinam, Powys before hitting the road with 15 intimate performances from village halls to historic churches and small theatres across Wales and the Borders.

Music Director Jonathan Lyness' new arrangement of Walton's one-act comic opera, featuring just five players and
three superb singers will be performed in public for the first time at Llandinam Village Hall tonight (November 2nd).
Richard Studer's sharp and insightful direction means there's lots of laughs and plenty for opera first-timers to enjoy
– as well as the chance for opera lovers to see Walton's rarely performed piece in its 50th year.
Based on a play by Chekhov, The Bear tells the story of the widowed Madame Popova (Carolyn Dobbin), burying
herself alive with her memories and a seemingly endless supply of vodka as she mourns the death of her wayward
husband.
Her servant Luka (Matthew Buswell) is desperately trying to persuade her out of the house and back into society
when Smirnov (Adam Green) – the bear of the story arrives to demand payment of her husband's debts and refuses
to leave until he has the cash in his hand.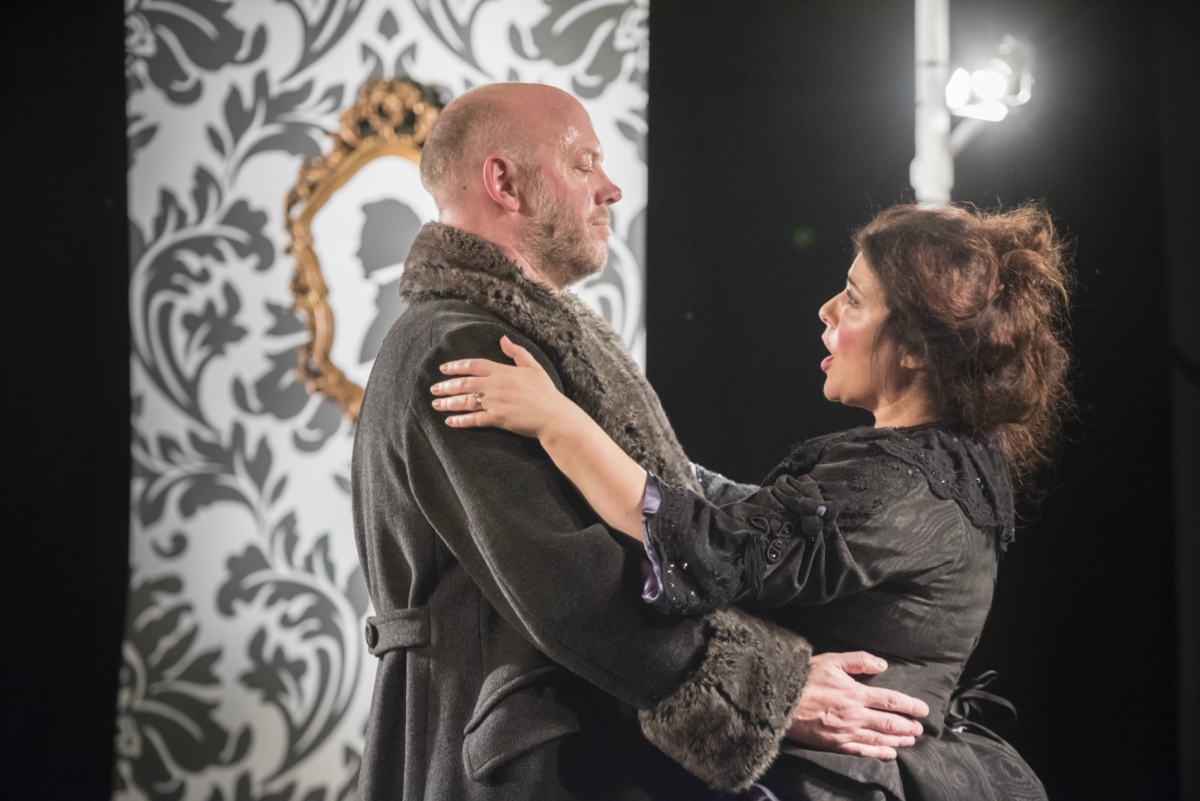 But Smirnov's got a dilemma on his hands! The more they argue, the more he's attracted to the spirited widow who
has eagerly embraced his challenge to a duel with pistols: "I'll pick her off like a partridge! I'm not a sentimental
puppy. But what a woman! What a woman! Her eyes flashed, her cheeks shone, she accepted my challenge! I've
never seen anyone like her! All the same, I must kill her, just as a matter of principle. What courage what daring,
she'll kill without caring!"
With tickets around £10 and performances from Ammanford to Aberdaron and Criccieth to Cwmbran The Bear is the first of Mid Wales Opera's new SmallStages performances designed to keep opera live and local and reach new audiences in places where opera is rarely if ever performed. There's no formal dress code, and the show's designed to be a great night out in relaxed and informal settings.
The second half of the evening features performances of pieces from Tchaikovsky's lyrical masterpiece Eugene Onegin which MWO will tour to theatres across Wales in Spring 2018, as well as some coming classics and a few musical surprises.
One audience member who saw the dress rehearsal in Presteigne told us:
"It's fantastic – and amazing to be so close to the performers. The costumes are stunning and the performers are brilliant – so expressive."
Touring November 2nd to December 3rd, the last performance in Presteigne has already sold out so make sure you
don't miss out on the opportunity to see fully staged professional opera up close!