Here's to all the brilliant, bright and beautiful women in opera, both on and off the stage – and in the arts in Wales and beyond. Happy International Women's Day everyone!
We're very proud to be performing in Pontio in Bangor – managed by the remarkable Elen Ap Robert – on International Women's Day! And Eugene Onegin's a very apt piece indeed for such an occasion!
Tchaikovsky's opera and Pushkin's verse novel stood at a crossroads in terms of the role of women in Russian society. As the shows begins Madame Larina reminisces about the loss of her first true love and her ultimate acceptance of her loveless arranged marriage. Filipyevna, the sisters' nurse, offers support for Larina's pragmatic view that in their day the romantic ideal the girls sing about was secondary to a secure and good marriage.

Filipyvena herself was married off at 13, with no say in the matter – a huge contrast then to the romantic ideals of Tatyana whose head is firmly in the fictional romances of Richardson, and Olga whose flirtatious passion for the poet Lensky expresses itself in exuberance and a flippancy which eventually leads to Lensky's jealous outbursts.
Our Onegin cast features wonderful women on stage, from the Larina ladies (Elizabeth Karani – Tatyana, Stephanie Windsor-Lewis – Larina, Ailsa Mainwaring – Olga and Maria Jagusz – Filipyvena) to our wonderful chorus/covers Felicity Buckland, Chanae Curtis and Jana Holesworth.
Our repetiteur Alice Turner played through our rehearsals and our orchestra from Ensemble Cymru is led by Elenid Owen with Emma Williams on flute, Llinos Elin Owen and Alexandra Callanan on bassoon, Lowri Preston on cello, Gemma Ashcroft on double bass and Elfair Grug on harp.
But backstage too MWO is blessed with some astonishing female talent – starting with our wonderful Production Manager, Bridget Wallbank who has been with the company for all of its 30-year history and whose infinite knowledge of producing touring opera on a budget is what keeps the company on the road! Bridget, we salute you for your knowledge, skill and patience!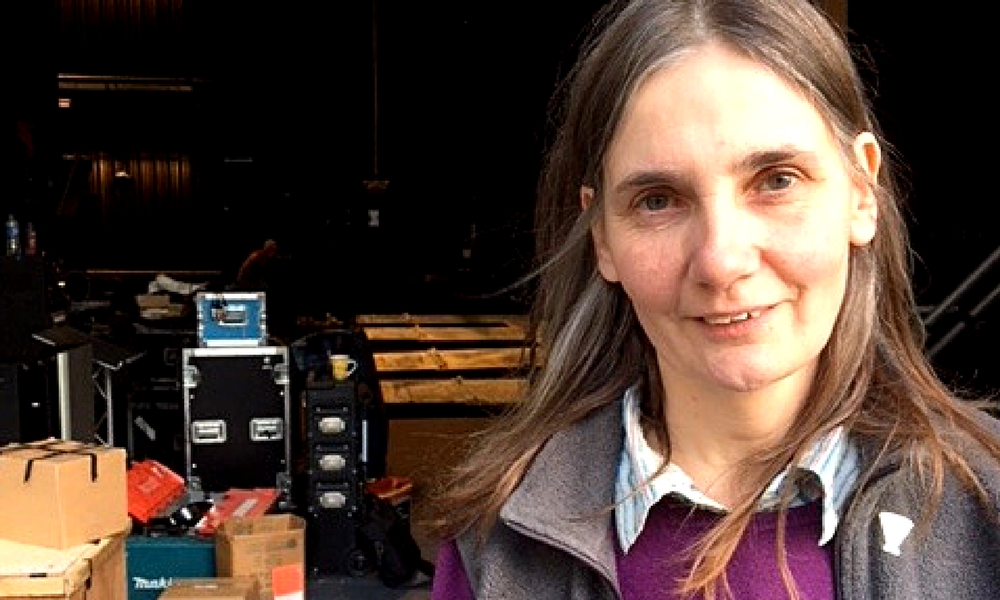 Our Deputy Stage Managers for the production are Katie Bingham, who joined us for production week and the Newtown and Aberystwyth performances before handing over to Rebecca Wallbank, Bridget's daughter who has grown up with the company and spent much of her childhood backstage while her parents built, lit and ran the shows.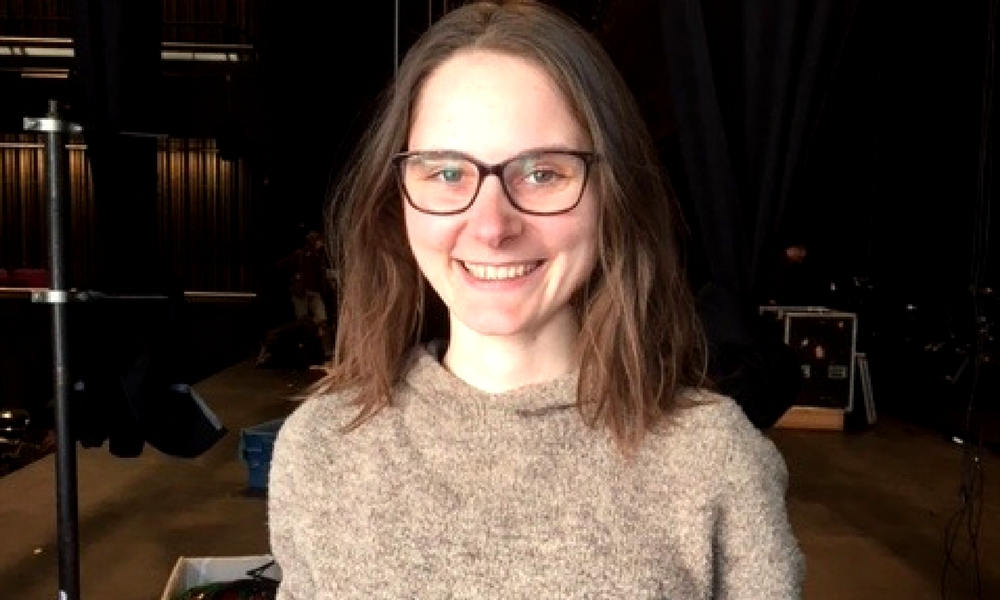 Our magnificent Regency costumes for Eugene Onegin were created on a tiny budget by the wonderful Costume Supervisor, Jill Rolfe whose team Sue Early, Alison Hobbs and Val Owen have handmade all the women's costumes for the tour and joined us on the road for the first part of our tour to make sure each performance looks perfect. The dresses could be straight out of period drama – the simple grace of the white dresses for the ball scene, in particular, contrasting with the luxury of Gremin's opulent home.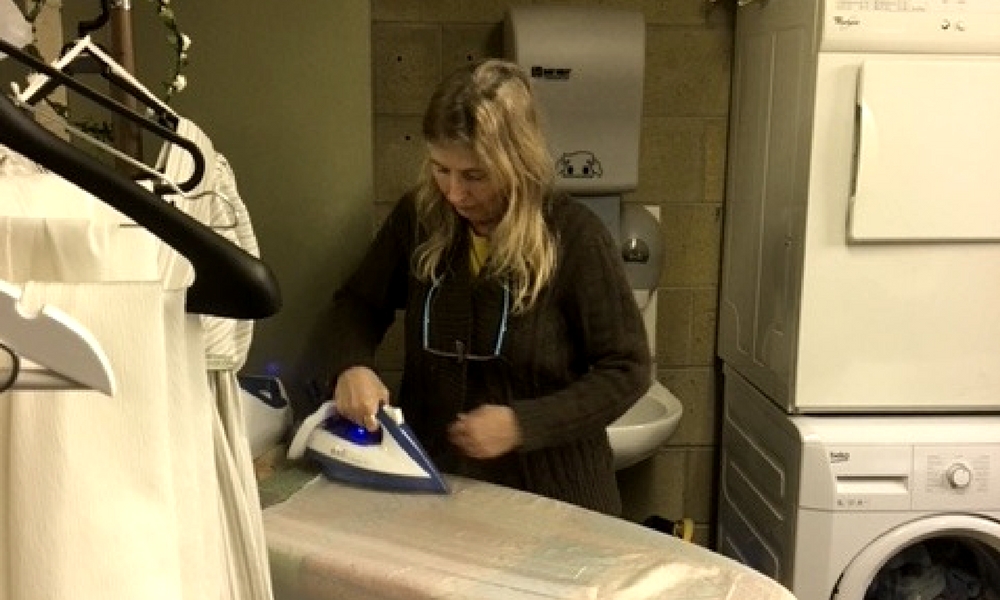 Our beautiful, flexible sets were painted by scenic painter Julie Ann Heskin and her team.
And on our marketing team, you'll find the amazing Jessie Barstow – bringing our work to the world through digital platforms and making our online presence into an artform in its own right. And then there's me, Lydia Bassett, booking tours, selling programmes, raising money, managing marketing and covering the work which is not directly related to the stage.
And here's to the young female artists, directors, musicians, marketers and makers, stage teams, scenic artists and lighting designers. Let's open the doors a little wider – and have conversations about what is great and what needs to change.
We are on tour with Tchaikovsky's Eugene Onegin until the 10th of April 2018, visiting Bangor, Newport, Mold, Brecon, Llanelli, Milford Haven and Hereford – find out more and buy tickets.