With our Spanish Hour now firmly on the road, we thought we'd take a minute to introduce the wonderful singers joining us for our Main Stage production of Puccini's Tosca this Spring!
There's no denying we love Tosca, and so do our cast! Our Cavaradossi, Charne Rochford, summed it up perfectly for us: "It's probably the most perfect opera written. Outrageously catchy tunes, passion bursting from the seams, extremely human characters and MURDER! What's not to love!? "
We agree!
We'll also have a wonderfully Welsh Tosca with us this Spring in Elin Pritchard who last performed with MWO in 2014's Carmen as Micaela.
"Elin Pritchard blossoms in her big aria, allowing the warmth to flow out." The Arts Desk
Since then Elin's performed with Scottish Opera, Opera North and many others but she's delighted to be heading back to Wales and told us: "I'm Welsh through and through! Fluent speaker and I'm from Rhyl in North Wales, so Bangor and Mold will be very close to home for me!"
The first time Elin sang the role of Tosca she learned it in a weekend! She told us: "I had a call from my agent to say they needed a soprano and so I worked my finger to the bone to learn the role and then got the call a few days later to say I'd be taking over.  I must have been mad!
"Tosca as a character is wonderful to sing. She has the most glorious music with some huge climactic lines, she's passionate and has a huge amount of fire in her. Her music with Cavaradossi, especially in act 3 is so beautiful and poignant a complete contrast to what has happened in the act 2 torture scene, however that scene for me is the most exciting and thrilling part in the opera."
We can't wait to welcome Elin back to MWO!
​
"The most sensational singing of the evening, and indeed of the whole festival, came from Elin Pritchard as Lucia. From her beautiful opening aria, this young Welsh soprano's command of the part was evident, and her mad scene was an astonishing tour de force of both acting and singing." Opera Now –
Lucia di Lammermoor Buxton Opera Festival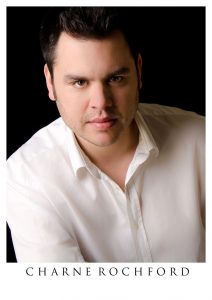 Elin is joined by London born tenor Charne Rochford, who last sang the role of Cavaradossi for Bermuda Festival. We're not planning on letting him see a weather forecast for Wales any time soon.
Charne sang the role of Achilles in English Touring Opera's Olivier Award winning production of Tippet's King of Priam and other roles with ETO have included Luigi in Il Tabarro and Adorno in Simon Boccanegra.
We're also joined by the internationally renowned baritone Nicholas Folwell in the role of Scarpia. Having seen Nicholas's portrayal of Scarpia during last Autumn's Opera Project production of Tosca in Bristol I can assure you we can look forward to a riveting portrayal of one of opera's most disreputable villains.
"Nicholas Folwell as that odious voluptuary, Baron Scarpia, lacks for nothing in that department. Consumed with perverted love and a ruthless desire to possess, Floria Tosca, his aria at the end of act one is a display of riveting passivity as, eyes ablaze, Scarpia unfolds his plans."
Stage Talk Magazine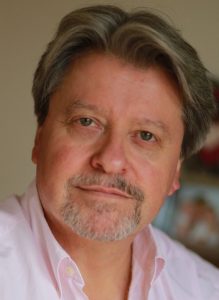 Nicholas first studied the role of Scarpia as a student in the early 70s with renowned teacher Raimund Herincx. He fell in love with the disreputable, venal character that is Baron Scarpia. Sadly, he had to wait until 2012 before he sang the role in concert and then till 2017 to perform in a staged version.
Nicholas told us: "It is always more interesting to perform the "baddies"! Scarpia is the most wonderful role to sing for someone of my voice type. Huge vocal moments interspersed with very subtle quieter sections. One moment he is the hateful chief of police, spitting out orders to his henchmen and the next he is charming and manipulative.
The opera has the most wonderful Puccini lyricism and is grand opera at it's grandest! Opera is known for it's love of death but Tosca must be one of the few where all of it's major protagonists succumb to a sticky end! First Scarpia (stabbed by Tosca with cutlery from his own table), then Cavaradossi (shot by the apparently fake firing squad) and lastly Tosca herself. She jumps off the battlements of Castel SantAngelo when she discovers the death of her lover, Cavaradossi. On my first visit to Rome, I climbed to the top of the Castel to see for myself. It is believed that Puccini went there himself early one Sunday morning to notate the sound of the various church bells in Rome."
In Tosca we have it all, from tender love story to powerful brutality and ultimate tragedy.
Theatrically gripping from start to finish, Tosca might not have been composed at all were it not for the skullduggery of both Puccini and his publisher to extract the rights to set Sardou's infamous 1887 play from a rival composer. And it might not have survived if the first night critics had had anything to do with it. But the beauty, the power and the passion of Puccini's 'shabby little shocker' have ensured its position as the greatest of all blockbusting operatic thrillers.
We can't wait to share it with you!