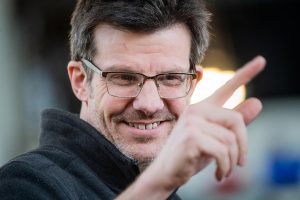 Since first encountering Xavier Montsalvatge's music, way back in 1995, MWO's Music Director has been fascinated by the Catalan composer's work. Now for our SmallStages tour this Autumn, twenty years after the composer's death, MWO are thrilled to bring Montsalvatge's opera El Gato Con Botas/Puss in Boots to new audiences with a chamber arrangement by Jonathan Lyness. MWO have secured the rights from the Montsalvatge Estate to produce the opera with a new chamber arrangement and a new English translation by our Artistic Director Richard Studer. It will be published by Peermusic, New York making this rarely performed gem widely available to companies around the world for touring at a chamber scale.
I first came across the Spanish composer Xavier Montsalvatge via his set of five songs entitled Cinco canciones negras, his best-known work, composed in 1946. I was playing the piano in a South London restaurant at the beginning of 1995 when a customer – a Spanish mezzo soprano living in London – approached me and asked if I'd accompany her in a lunchtime recital at Victoria Library. We presented a mixed programme including Cinco canciones. I still have my copy of the music, which is now in front of me as I write, and the memory of them is flooding back. Aside from grappling with some of the composer's chromaticisms and the pronunciation of his name I loved them – in fact, for an introduction to Montsalvatge's music, I recommend switching over to youtube and listening to Montserrat Caballé's recording.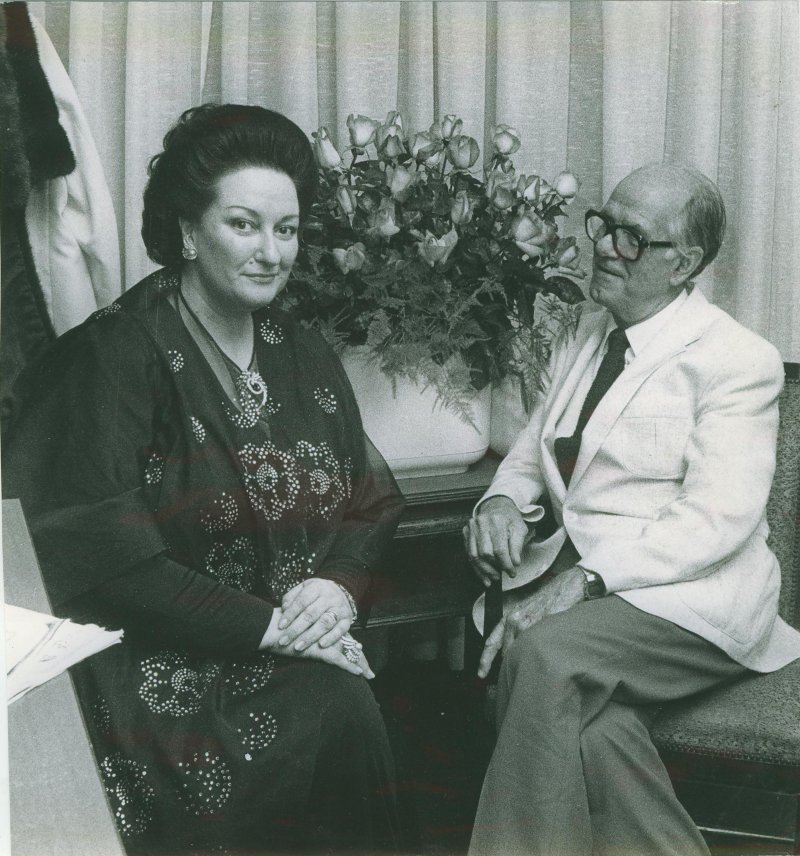 That was that, as far as Montsalvatge was concerned. But about a decade later I had conducted a few short twentieth century operas at West Green House Opera and was actively on the hunt for more repertoire when I stumbled across El Gato con botas. There was a recent recording, together with a review in Gramophone. So, curious, and with fond memories of Victoria Library, I bought the CD and had a listen. I was immediately captivated – the opening music is particularly engaging and memorable and I felt like I had entered a similar sound world to that of the last of the five songs. I thought the piece could be done, but other things came to the fore, as they so often do, so the CD got shelved (literally) and, once again, that was that.
And then, about another decade later, I was once more on the hunt for repertoire – this time for Mid Wales Opera. We were creating themed seasons encompassing a full-length opera for our MainStages tour and a short opera for MWO's SmallStages programme. We considered Fairy Tales, and it was then that I suddenly remembered El Gato and excitedly brought my CD (now somewhat dusty) off the shelf for another listen. Once more, Montsalvatge worked his magic. However, a new chamber arrangement of the score would have to be made and the work was still in copyright. The idea was put to one side until March 2021 when, as we began to emerge from COVID-19, I finally approached the publishers Peermusic with a proposal for a new chamber arrangement and a new English translation. Both Peermusic and Montsalvatge's family came back to me full of enthusiasm!
Montsalvatge was born in Gerona, Catalonia in 1912 and studied violin and composition at the Conservatori Superior de Música del Liceu. There, in pre-Franco Barcelona, he heard much European new music including works by Stravinsky and Schoenberg, and he was particularly attracted by modern French composers such as Ravel, Satie, Milhaud and Poulenc. He ventured to Paris but later settled back in Barcelona where he worked as composer and music critic, later becoming a professor of composition at the Conservatori. He was made a Chevalier de l'Ordre des Arts et des Lettres by the French government in 1970 and was awarded Spain's Premio Nacional de Música for composition in 1985. He died in 2002. He's regarded as one of Spain's foremost twentieth century composers and his output is diverse. With wide and varied interests in all manner of styles and genres, his works include orchestral, vocal, instrumental and chamber music, opera and film music and several concertos for, amongst others, piano, harpsichord, violin, harp and guitar.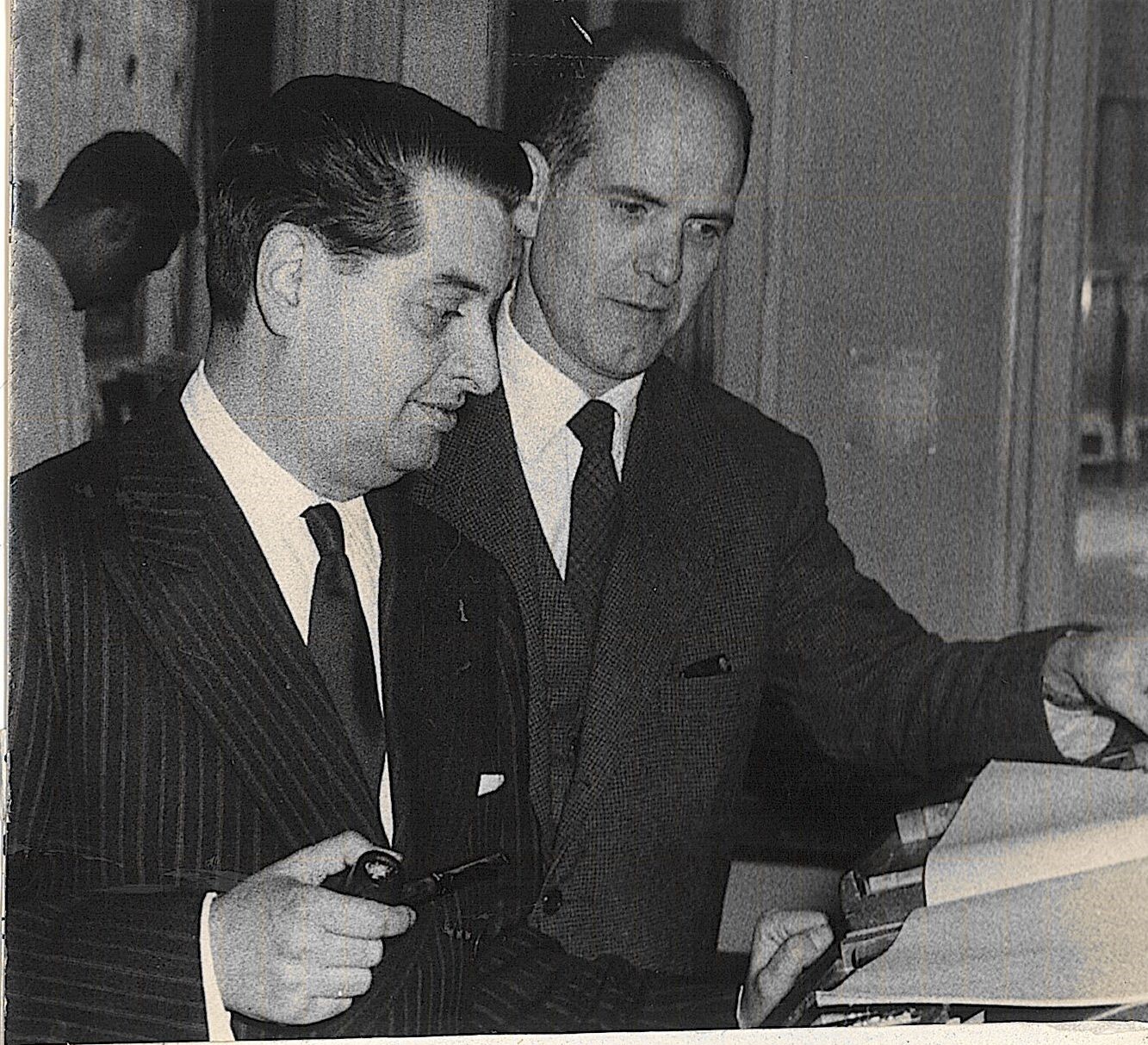 El Gato con botas was Montsalvatge's first of three operas, coming hot on the success of his Cinco canciones negras. It was completed in 1947 and premiered at the Teatre del Liceu in January 1948. The libretto was by the journalist, novelist and food critic Néstor Luján. The plot is the familiar story of Puss in Boots – this is a tale that originated from Italy before spreading across Europe, the best known early version being that by the French author Charles Perrault within his collection of eight fairy tales Histoires ou contes du temps passé, published in 1695 as Les Contes de ma mère l'Oye (Mother Goose Tales). Adaptations in music are a little scarce, though the cat does appear in Act 3 of Tchaikovsky's The Sleeping Beauty.
Montsalvatge's version is told in two short acts and, though the composer is generally thought of as a modernist, this is hard to believe on the evidence of this opera. Iberian rhythms and colours shine through much of the piece, and so too does Montsalvatge's eclecticism. There are recitatives, a fast and furious Rossini-esque duet, neo-classical dances, an oriental-sounding rabbit song, and there are feline affects throughout. As for the scene with the ogre, the composer revels in providing suitable music for a lion, a parrot (not without a hint of Erik Satie) and a mouse – this will all make sense for those of you who know the plot. Throughout, the music is engaging and singable – one can only imagine that Montsalvatge must have had a ball writing it.
Yet, for all its tunefulness and charm, the score is also packed with a high degree of sophistication and unusual scoring. Harmonies are not always obvious and just occasionally it's not even clear where the melody lies within the harmony. Working through the score has been both intriguing and unnerving, but deciding on my instrumentation was reasonably straightforward. To my regular MWO SmallStages instrumentation of violin, bassoon and keyboard I've added a trumpet and percussion, with the glockenspiel having a particularly busy time. I completed a draft score earlier this year and no doubt will continue to adapt and amend as we tour the show, together with Richard Studer's new English translation of the libretto. The big question now is: how does one stage a scene for a lion, a parrot and a mouse…