We're inviting you to join us in a fairytale world of magic and myth with our new season launched at Gregynog Hall on Sunday.
Launching our Fairy Tales season at our annual Friends of MWO Gala, Executive Director Lydia Bassett said:
"Lots of people are struggling at the moment, and there's something magical about letting someone sing you a story. We want these magical Fairy Tales to transport you to another world for the evening, full of witches and ogres, a princess and the mischievous Puss in Boots. They're familiar stories with an operatic twist and we're excited to be sharing them with audiences across Wales and the borders." 
Jonathan Lyness' new chamber arrangement of Montsalvatge's Puss in Boots (El Gato con Botas), and a reduced orchestration of Hansel and Gretel, will enable us to take professional live opera to small and mid-scale venues at the heart of communities across Wales and the borders. Both productions will be sung in English.
Jonathan Lyness said:
"For MWO's Fairy Tales season we've chosen two amazing operas – Humperdinck's outright masterpiece Hansel and Gretel and Montsalvatge's brilliantly energetic short opera El Gato con Botas. Who hasn't heard of Puss in Boots? But who can remember the story? This is a chance for audiences of all ages to get reacquainted with this devious cat and bask in this Catalan composer's beautiful but rarely heard music.

Hansel and Gretel needs little introduction. Its easily singable folksongs entwined within a rich, romantic score, together with the scariest witch to ever set foot on the operatic stage, makes this opera an absolute winner.

Two joyous evenings of great music and theatrical entertainment, for all our audiences be they adults, or children, or both!"
From its opening, Montsalvatge's music is energetic, tuneful and full of catchy rhythms, lush melodies and feline musical effects. A match-making cat, a slow-witted ogre and a very happy ending make it the purrfect way to introduce young people to opera. The 5 singers and 5 musicians will come together again in a cabaret-style second half bursting with popular music.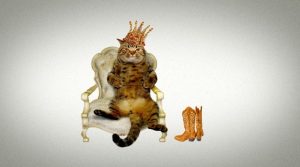 Humperdinck's late 19th-century classic Hansel and Gretel is based on the Brothers Grimm's fairytale. Two children are banished to the enchanted woods by their hungry, frustrated parents where they wonder into the clutches of a wicked witch determined to make gingerbread of them. A cast of professional young singers will be joined by our long-term orchestra partners, Ensemble Cymru, and a chorus of children assembled locally for each venue.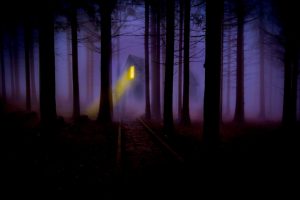 Our SmallStages tour of Puss in Boots begins at Gregynog Hall (tickets from Hafren, Newtown) on Friday 14 October 2022. We then tour to Bishop's Castle, Swansea, Criccieth, Colwyn Bay, Mold, Presteigne, Fishguard, Ystrad Aeron, Ludlow, Abergavenny and Barmouth before the final performance in Aberdovey on Saturday 12 November.
Our MainStages tour of Hansel and Gretel begins at Hafren in Newtown on Saturday 4 March 2023. We then tour to Mold, Bangor, Brecon, Aberystwyth, Milford Haven, Hereford and Llanelli before the final performance in Newport on Thursday 23 March.
The following performances will include British Sign Language interpretation by Julie Doyle: Puss in Boots on 19 October 2022 (Taliesin Arts Centre, Swansea); Hansel and Gretel on 23 March 2023 (The Riverfront, Newport).