In the second part of our discussion with MWO creative Director Richard Studer he outlines his take on the character of Onegin and how he is approaching this MWO production of Tchaikovsky's Eugene Onegin, which is on tour from February 2018.  If you missed it, you can find Part 1 here.
One of the key elements of the piece is obviously the title role of Eugene Onegin – in your production can we ask is he a straightforward villain or a fallen hero? How do you make those decisions?
Let's get one thing straight – Onegin is no hero – that would require the most magnificent pair of rose-tinted spectacles. Tatyana may romanticise him at her initial meeting, drawn to this beautiful, arrogant youth who pays her attention to relieve his boredom, but we as the audience should not fall into the same trap.
His actions are not heroic, far from it. There is no question the man has a magnetism about him which in itself could be described as 'heroic' in scale but is that not equally true of Heathcliff? Is he a villain? Again no, at least not in the most basic sense of the word. Onegin is a product of his upbringing, privilege and personality. The tragedy of the piece is that he fails to recognise this. Rather than growing as a person, his personality flaws embed themselves deeper within his psyche. There is a narcissistic trait in Onegin which renders him incapable of responding to the situations in which he finds himself in a coherent and mature manner. His final cry of desperation after his rejection by Tatyana could equally be read as one of self-pity.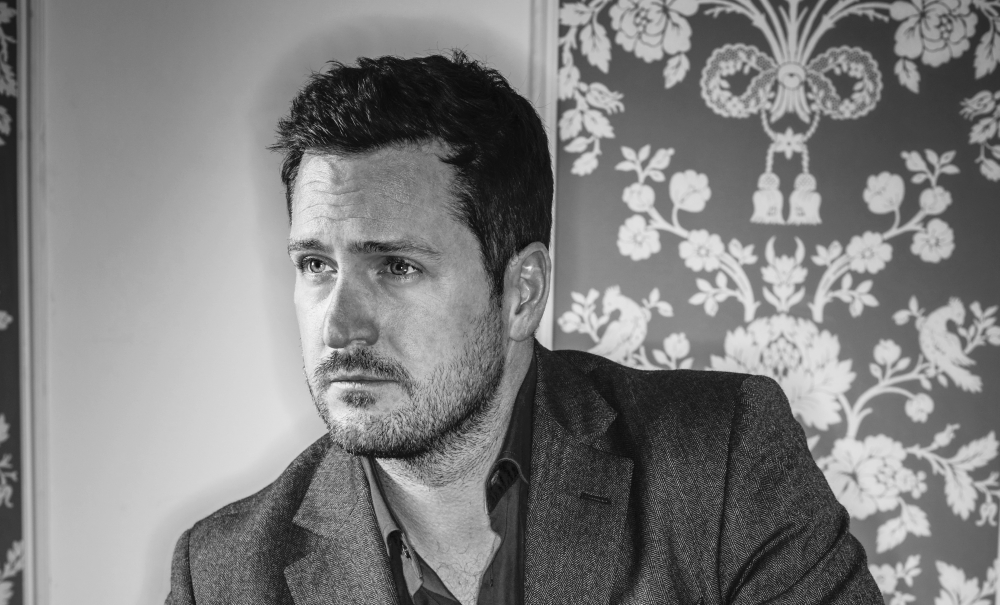 While this is the first time MWO will have produced Eugene Onegin, it's a piece you've directed before (to great acclaim). Can you tell us how you approach each new production with fresh eyes and a little bit about your creative process as Director?
As always it is the score which I turn to first. With a piece I have directed several times the score still turns up new surprises and hidden nuances that emerge on revisiting it. It may be true that I have to spend less time with the score physically in front of me in preparing a new production but it is carried always at the forefront of every decision. I once endured a rather grim production of 'Die Zauberflote' where the director had the arrogance to announce that his was the best production of the opera he had ever seen. – if that were true (which it clearly wasn't) then how could he carry on directing such a work if he believed that he had nothing more to say on the piece.
Revisiting an opera is like meeting up with an old friend you haven't seen for years and reaffirming your relationship – you have so much to tell each other!
Even if a production is a revival there is still so much more to discover and this presents an opportunity to take a production back into rehearsal and fine tune it further after the experience of a production run. Unlike musicals, opera does not get an opportunity for endless previews before we unleash the work onto the press and public – a revival is a chance to hone a production and revitalise it.
There are young artists in this production, including in the central roles of Tatyana and Olga. What excites you about working with young artists in principle roles and why is that important to you?
To work with any singer in a role is always a delight – whether the singer has performed it in other productions or is new to the piece. The rehearsal process is such a collective experience and in an ideal cast, there should be a mix of both more established artists bringing their experience of a role to the rehearsal floor and young artists who are approaching a role for the first time and who see the character through fresh eyes.  Each learns from each other, and for Jon and I we learn from all of them! It is absolutely right that a company the scale of MWO should have a policy of casting emerging artists at the start of their careers and giving them the opportunity to learn and perform roles of any size be it Tatyana or First peasant!
There are many young singers coming out of the colleges every year and they need opportunities to work and tour in a professional setting. Not all of them will make it to a full career as a principal artist and some change direction over time but even for the singer who may decide to take up full time chorus work or teach, the experience of working in productions like this they will carry with them for the rest of their working lives and give them the confidence to achieve their goals whether they choose to audition for a chorus contract at WNO or they are musically directing a school production. For those artists (and Jon and I have a great record in spotting these!) who go on to the national and international Opera houses the experience they acquire from performing a role (from audition technique onwards) can only ever increase their ability and confidence in their artistry as they move forward in their career.
Tell us a story about your relationship with Eugene Onegin as an opera – was it love at first sight or a slow burn?
Always love at first sight!  Even though the first time I directed it was terrifying – it always is when faced with one of the greatest scenes in the repertoire. In Onegin it was Tatyana's Letter scene – a tour de force for the singer and the rehearsal floor can suddenly feel very lonely when it's just you, a soprano and a pen and paper. What makes it a little easier is having the conductor and music staff behind you delivering one of the most beautifully constructed scenes ever written. Tchaikovsky gets the dramatic pacing of this scenic spot on so you never feel you are trying to compensate for a bit of bad writing or a misfired bar or two. The scene is an act of genius.
—
MWO tours Eugene Onegin this Spring – tickets are on sale now, find out more here.