As part of our Milltir Sgwâr programme, Singer-Songwriter Eve Goodman has been sharing stories through songs with her community in Y Felinheli on the shores of the Menai Strait. Inspired by the ancient tradition of the local bard, whose role it was to connect with their community and communicate people's stories, Eve has collected memories from older members of her community.
Her songs and their stories are deeply rooted in the lives of the people she's met through the project, their family histories and their connections to this very special part of North Wales. We caught up with Eve to see how her project was going – and to share the first of her new songs.
Her interview is below:
Obviously the pandemic has been making community-focussed work more challenging – How have you collected the stories?
I've been meeting members of the community online, over the phone, and (as regulations ease a little) face-to-face in the garden. It's wonderful what can come out of a simple chat about daily life; often it's the small day-to-day, down-to-earth things that inspire me. I am a natural listener- I enjoy hearing about the past especially, and like to hear about other people's lives. With this process, I tend to let people lead the conversation. If something we're chatting about seems to make the speaker come alive, I'll ask them more about that. It's a very organic and informal process and I like to see what will unfold. After talking with someone, their stories often re-form in my head as song ideas. It's hard to put into words, and I don't really labour it. The songs and the themes make themselves known quite quickly!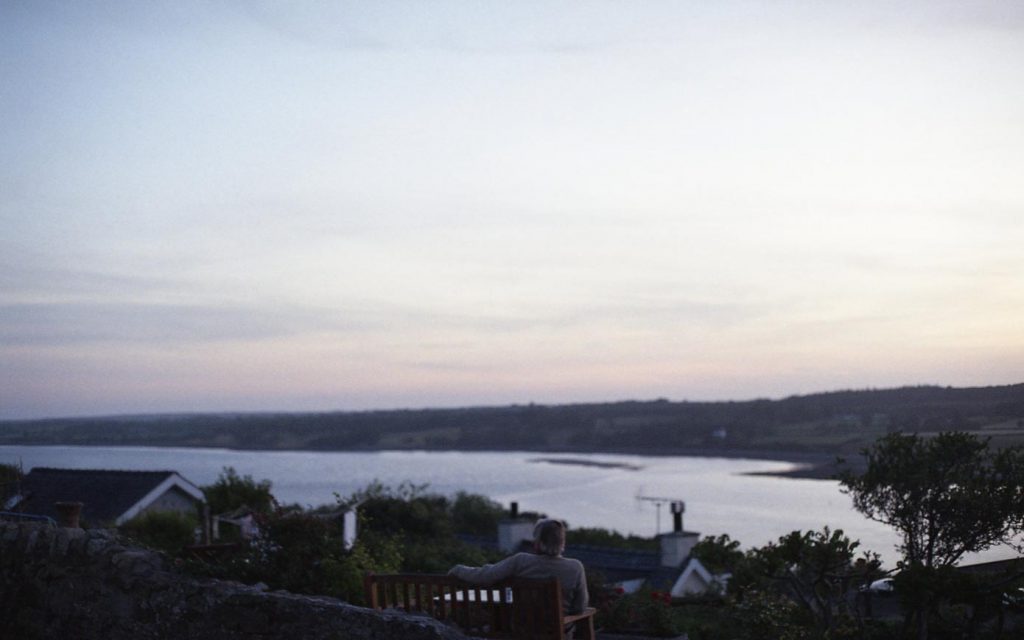 Could you tell us a little about some of the people who you've met through the project?
I've made many wonderful connections in the village. From a clarinet playing steamboat-builder to a lovely woman of the Bahai faith, to an ex-member of a 70s punk band, I've had some great chats and made meaningful links with each person I've spoken to. The songs that have surfaced from this project have all got a common thread; water, community, home and belonging are just a few themes that have woven their way into all my conversations. These themes have made their way into each song or journal entry that I've made as part of this project. This is pleasing not only from an artistic point of view, but it also sheds light on the fact that we share a collective experience. The more we connect, the less disconnected we feel. This is a simple, yet profound lesson from this project, and something I seem to learn and unlearn, again and again, as I go through life. The beauty of this project is that I continue to see my new friends around the village when I am out and about. Now we wave, have a chat, and will continue that thread of connection for as long as we live here.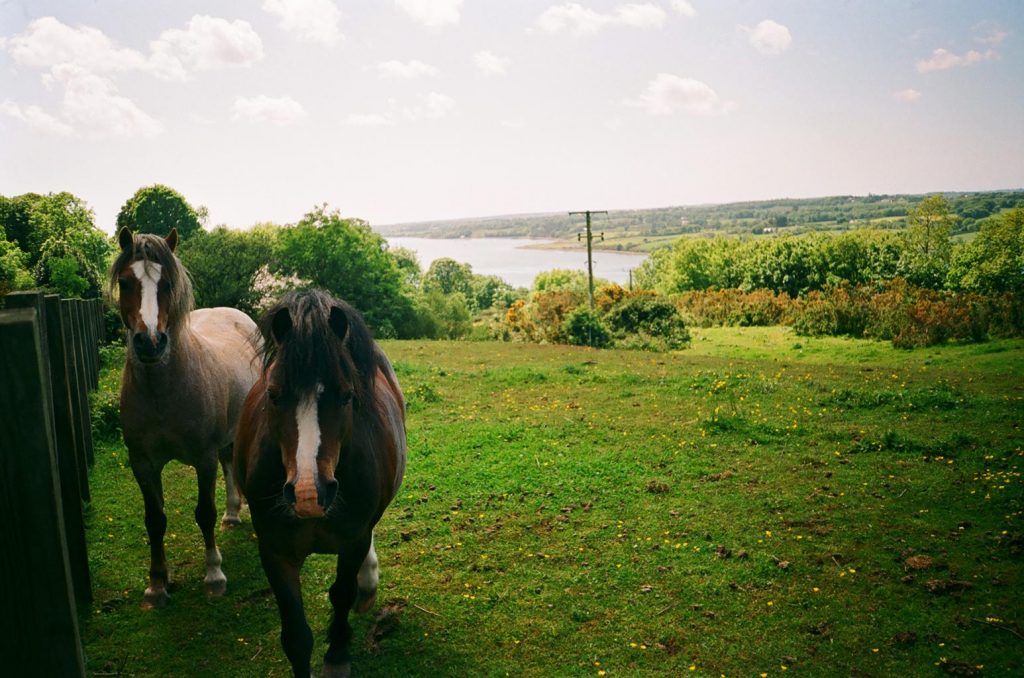 You obviously have a passion for this type of work. Why does this project feel important?
For me, the main focus of this project was on human connection. During the disconnection we've all felt as a result of the pandemic, I wanted to remind myself and others of the inspiration, the friendship and the healing that can be made from a simple chat and a cup of tea.

Hearing about how things have changed in the village has been very poignant. As someone who shares songs and performs for a living, I value community and togetherness very deeply. This project has only made me value those things more. I have a stronger sense that it's up to us to protect the sense of community that we are so lucky to have in this village. The digital age, despite all its wonders, has had an impact on this village community. Lots of people who grew up in the village lament the loss of the high street and its myriad of shops, and remark that people were 'out and about' much more back then. Hearing these accounts made me sad, as the social aspect and the stories sounded pretty great! But I am forever hopeful about changing times. I am extremely lucky and privileged to be able to say that the pandemic has also played its part in showing me what a life-force a strong community can be when times are hard.
The first song we're sharing from Eve's project is Cân Y Felinheli (i Beti).
Eve told us how this song came into being:
"I wrote this song after a lovely conversation with my friend Manon's grandmother, Beti. Beti used to holiday regularly in Y Felinheli as a young girl. She would get on the train in Abersoch and she would travel with her mother all the way over to this small port town on the North coast of Gwynedd, to holiday at her Auntie's house. Later on as a young woman, Beti moved into her Aunt's house and started a family. The home is still in the family today, but Beti has since moved back to Pen Llŷn. The train that she was so thrilled about travelling on is long gone now; in its place is the Route 8 Cycle track.

Beti as a girl

"During my conversation with Beti, she asked me whether I was related to the Welsh poet Dic Goodman. I'm not, to my knowledge, but I was intrigued. Beti urged me to borrow a poetry collection (Caneuon Y Gwynt a'r Glaw) from Manon. The delightful illustrations and charming poems hold the kind of quiet magic that inspires me, so I wrote the lyrics to Beti's song with Dic Goodman's style in mind: simple and joyful."
Cân Y Felinheli (i Beti).
Words and Music by Eve Goodman
Listen on Google Drive:
https://drive.google.com/file/d/1_9itHdahGLEECCwKnt_RnpaV27FB7X-s/view
VERSE 1
Mae'n fore o haf a chlywaf
It's a summer morning and I hear
Y trên yn canu ei gân
The train singing its song
Mae'r mwg yn gwneud i mi feddwl
The smoke is making me think
Am antur, glo, a than
Of adventure, coal and fire
Mae'r haul ar y bryn yn brysur
The sun is busy on the hill
Fel fi yn pacio fy mag
As I pack my bag
Dwi'n mynd i'r Felinheli
I'm going to Felinheli
I lenwi be sy'n wag
To fill what is empty
VERSE 2
Fi a Mam yn yr orsaf
Mum and me in the station
Yn cerdded at y trên
Walking to the train
Mae'na bobl yn symud yn brysur
There are people moving busily
Rhai yn ddig, a rhai yn glên
Some are angry and some are nice
Dan ni'n eistedd i lawr yn y cerbyd
We sit down in the carriage
A'r ffenest tu allan yn fwg
And the smoke outside the window
Mae'n clirio wrth i ni symud
It clears as we move
Fel y tywydd drwg
Like bad weather
CHORUS
Ar lan y môr, mond fy modryb, Mam a fi
By the sea, just my aunt, Mam and me
Ar lan y môr, dan ni'n chwarae a rhedeg yn rhydd
By the sea, we play and run free
Ar lan y môr, mynd ar wyliau i'r Felinheli
By the sea, going on holiday to Felinheli
Ar lan y môr, wrth fy modd hefo'r Felinheli
By the sea, I love Felinheli
VERSE 3
Mae'r trên yn cyflymu heibio
The train flies past
Pentrefi gwahanol i gyd
All the different villages
Ond ni allant nhw gymharu
But none can compare
I gyrchfan Mam a fi
With Mam and my destination
Dw i'n edrych tu allan i'r ffenest
I look out of the window
Cael lot o hwyl a sbri
Having lots of fun and joy
Dan ni'n mynd ar daith i'r lan y môr
We are going on a joyrney to the seaside
I'r annwyl Felinheli
To dear Felinheli.
VERSE 4
Mynd i aros gyda fy modryb
Going to stay with my aunt
Yn y bwthyn bach
In a little cottage
Ond yn treulio'r amser tu allan
But spending time outside
Yn yr awyr iach
In the fresh air
Does gan fy modryb ddim plant
My aunt has no children
A fi yw'r ieuengaf o dri
And I am the youngest of three
Mae teganau yn byw yn yr hen gwt glo
Toys live in the old coal house
I gadw'r llanast o'r tŷ
To keep the mess out of the house.
CHORUS