Our fabulous Figaro cast can't wait to get started – both exploring Wales and exploring their roles in our exciting new production.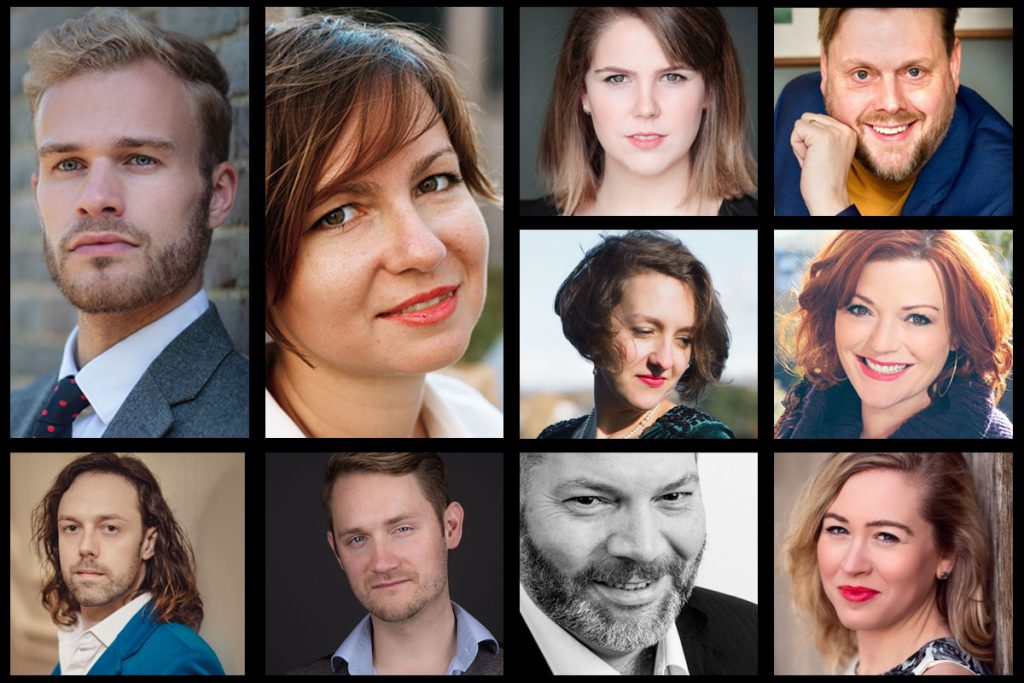 Each new MWO production is a fresh adventure and meeting everyone on the 'first day of school' is always a slightly anxious moment when you realise these are the people who will become a family for the next two months on the road.
As rehearsals get underway, we thought we'd get our cast to introduce their roles and some of the key players in The Marriage of Figaro.
As our Music Director, Jonathan Lyness, explained:
"We've all experienced that feeling, of reading a book or watching a film or seeing a play, where one ends up not really caring enough for anyone. At that point it's easy to lose interest.
"We need to care for at least someone, usually a central character whom one hopes does okay and lives happily ever after. But in The Marriage of Figaro, we end up feeling for just about everyone – perhaps most of all for the most beautifully conceived character in all opera – the servant Susanna.
"Given that she is on stage for most of the opera and more than anyone else, the opera could really be entitled The Marriage of Susanna. Feisty yet fragile, confident yet demure, loving yet devious, she embodies everything that makes us who we are, who we'd like to be, and who we're afraid to be."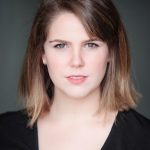 The opera's other key female character is the Countess, long-suffering wife to the wayward and wily Count Almaviva and sung for us by Canadian born and Welsh based soprano Jana Holesworth.
Jana explained:  "The Countess is a brilliant character, with moments of real vulnerability as well as elements of sheer comedy. I think that the piece as a whole is extremely engaging and I can't wait to delve into it.  This is my first time performing in 'The Marriage of Figaro'. It's a piece that has always evaded me, although the Countess has been in my repertoire for years. "
Reviews of Jana's performance as Berta – Barber of Seville, Opera Project, Tobacco Factory, Bristol:
"There is plenty to thrill lovers of fine voices, especially […] soprano Jana Holesworth (Berta), whose full-throated delivery manages to shiver the steel girders of the old tobacco factory."
Toby Morse, Bristol 247
"Jana Holesworth occasionally stole the stage as Bartolo's obstreperous maid Berta, with glimpses of her delicious soprano for all to appreciate."
Simon Bishop, Stage-Talk Magazine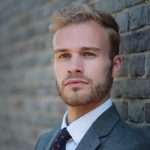 Our Figaro, Harry Thatcher, is also making his role debut and told us: "I am looking forward to playing Figaro as I sang the Count Almaviva only last year. Figaro is a more caring, human and relatable character and I cannot wait to explore him with Mid Wales Opera."
"Harry Thatcher was a convincing Count, complex, angry, frustrated and repentant. He was no fool, but he was outwitted, and his growing irritation and confusion was skilfully delineated by Thatcher in Act 3, culminating in a fiery but stylish 'Vedro mentr'io sospiro'. This was a thoughtful characterisation, one which encouraged us to both condemn and understand, and 'Contessa perdano' was touching. Thatcher's elegant bearing and urbanity were tempered with genuine human feeling, and we were inclined to forgive this Count for his frailties."
The Marriage of Figaro, Directed by Sir Thomas Allen, Royal College of Music 2018 – Operatoday.com
"Harry Thatcher, as Fiorello, was also a brilliant highlight of this production….. One could sense his ownership in this role, as he kept the humour buoyant and fresh during this scene."
Glyndebourne The Barber of Seville – Opera Wire 2019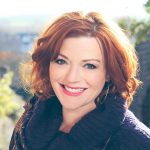 For soprano Kate Valentine, singing the role of Marcellina, The Marriage of Figaro has always been a special opera: "Countess Almaviva was the first role I ever performed, and so The Marriage of Figaro will always hold a special place in my heart. The overture alone makes my heart swell, and my pulse race. This is my fourth 'Marriage of Figaro' and the first one where I'm not the Countess so I will need to concentrate very hard to ensure I don't 'join in'. This will be my first 'Marcellina' and I am looking forward to this comic role immensely. "

"Charmingly feisty, and in command of every high note"
For Marenka/The Bartered Bride – Richard Willcocks Bachtrack
"Valentine has the seeming ability to unleash tremendous depths of emotion with the most restrained means" For Mimi/La Boheme – Tim Ashley, The Guardian
" a thrilling healthful tone, and absolute emotional engagement"
For Tatyana/Eugene Onegin – Anna Picard, The Independent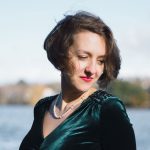 Our Cherubino, Olivia Gomez, will make her professional debut in this production having graduated last summer from our conservatoire partner Wales International Academy of Voice. Our partnership with WIAV, many of whose postgraduate opera students will be joining us on tour, is part of MWO's commitment to supporting the development of young singers in Wales and 50% of all our casts are under 30 or less than four years out of college.
Olivia can't wait to get started and told us: "I'm playing a trouser role, which is always an interesting kind of role to play. Cherubino is the cheeky loveable boy that all the women spoil and all the men distrust. I can't wait to get to staging rehearsals to see exactly what our Cherubino is going to be like."
Stephanie Smith, singing the role of Barbarina, is currently studying at WIAV and told us:  "I know if I go and see Figaro, it's a guaranteed laugh! It's a funny, accessible opera, especially in English, and one that I hugely enjoying working on. This my second Barbarina and it's so much fun to play a bubbly young girl, who is into everything. Nothing gets past her!"
For Stephanie the tour is an exciting opportunity to perform on home turf. She told us: "I'm from Pembrokeshire, so being able to go back and perform at home is a huge thrill. I used to go to the Torch Theatre and watch the pantomime back when I was in school, so I'm really looking forward to being on the stage many years later. "
While some of our cast are based in Wales, for others this will be their first opportunity to explore!
Harry Thatcher told us : "I have no connection with Wales sadly, however I recently sang on a tour with Scottish Opera performing in the highlands of Scotland. I cannot wait to explore Wales and bring this wonderful opera to the people of Wales. "
Kate Valentine is excited to be coming back to Wales and told us: " I sang 'Musetta' for WNO but only got to experience Cardiff and Swansea, so I am looking forward to exploring all of Wales' nooks and crannies!"
And for Jana Holesworth this is her second MWO tour, she explained: "This is my second time working with Mid Wales Opera, having previously sung chorus in Eugene Onegin in 2018. I've lived in Wales for seven years now, and the Mid Wales Opera tour showed me more of Wales in a month than I'd ever seen before! I'm excited to revisit all the various parts of Wales and to sing such an amazing role in so many beautiful theatres! Although, if the weather could hold off this time, it would be much appreciated!" – we couldn't agree more – no snow please!
The Marriage of Figaro opens at our home theatre Hafren, Newtown on Saturday February 29th – dates and details here:
Book Tickets for
The Marriage of Figaro