We're very proud to introduce the first projects supported by Cerddoriaeth Eich Milltir Sgwâr – Music at Your Place – our open call commissioning programme designed to support artist across Wales working in their own communities during the pandemic.
We've commissioned seven projects in the first round of the scheme, run in partnership with Ensemble Cymru, and during the Spring we'll be working with the successful applicants to help them deliver their programmes working right across Wales from Swansea to Y Felinheli.
We asked each of the applicants to introduce their project in their own words, and we'll be sharing their progress on our social media and website. We've been really impressed by the diversity of projects and innovative ways of working digitally with a wide range of groups including brain injury survivors, refugees, older members of the community and children.
Musicians Julia Plaut and Judith Souter
Chamber music duo Julia Plaut (bassoon) and Judith Souter (cello) are delighted to share their joy in music making with some of the youngest pupils at Albany Road Primary School, Cardiff in early 2021. The pair will explore the theme of 'Conversation' through a series of 12 interactive sessions based upon Mozart's Sonata for Bassoon and Cello in Bb Major. These young learners will experience the building blocks that Mozart uses in his music and then be supported to create and perform their own musical conversations. With such a restricted start to their school life as a result of COVID, these little ones will relish a sunburst of live music and purposeful creativity.
Composer Ian Morgan Williams and Poet Pat Edwards – Montgomery Lives
We will work with students in years 4, 5 and 6 at Montgomery Church in Wales School to explore the Ballad, using as a starting point names discovered on gravestones at Montgomery Church. Students will look at examples of the ballad form in order to familiarise themselves with both the musical and literary structures. They will compose their own lines of verse and encounter the process of editing. Students will be encouraged to consider the lifestyles of real and imagined people living and working in Montgomeryshire during different periods of history, and to learn performance skills in order to present their work.
Victoria Salon Band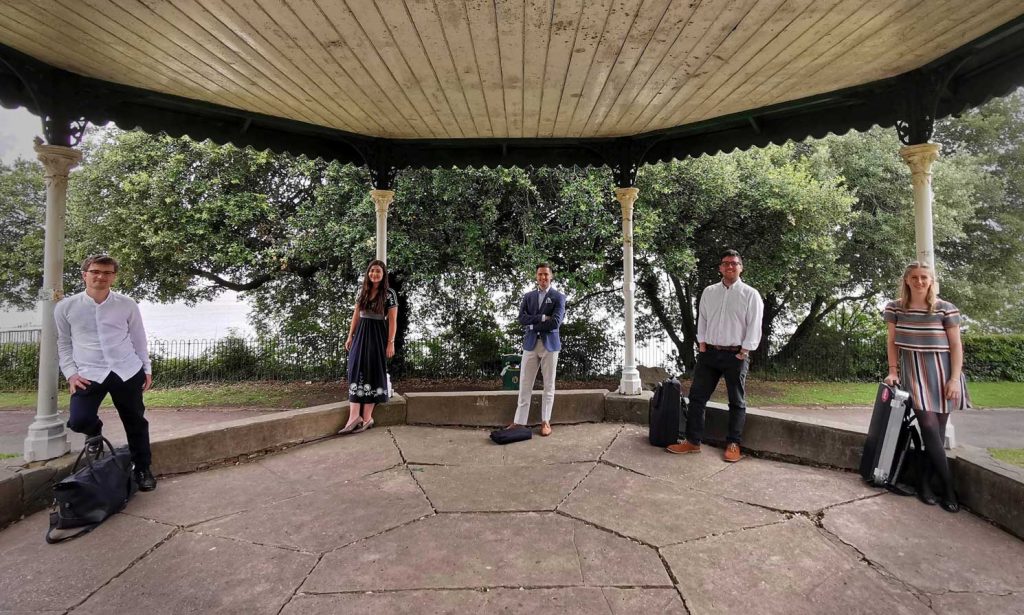 In partnership with Mid Wales Opera, the Victoria Salon Band are excited to present our St David's Day Celebration Concert 2021. The event will be broadcast live and bring all the joy, pride and passion of the occasion to the homes of people isolated through the pandemic in this uniquely intimate and interactive live-streamed concert. You can expect all the traditional favourites, as well as a selection of some of the finest welsh art song and instrumental music, all broadcast in stunning high definition video and audio. We look forward to wishing you all "Dydd Gŵyl Dewi Hapus!".
Singer Songwriter Eve Goodman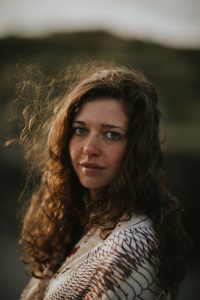 I am inspired by the ancient tradition of the local bard, whose role it was to connect with their community and communicate people's stories. In my own version of this, I would like to connect with the older members of my local community in Y Felinheli, who may have been hit the hardest by the pandemic. I want to create a safe, informal and welcoming space for them to have a chat and tell me their stories. I will work alongside participants to create songs that express their story. These songs will draw from the stories and experiences of local people, breathing new light into old tales, echoing the ancient folk tradition of storytelling, at a time when we most need our ancient practices. This is a project rooted in the local people and their lives & realities. My wish is to help ease some of the loneliness and isolation that has gone hand in hand with the pandemic.
Composer Gareth Churchill
Grey Matters gives voice to the stories and experiences of brain injury survivors, a community who can often feel under-represented because they can find normal, everyday interaction difficult. Being developed by a composer who has lived experience of brain injury, working in association with Headway Cardiff & South East Wales service users, this project will develop a series of vignettes shining a light on the experiences of a community who can be misunderstood or invisible in society. While rooted in lived experience, Grey Matters will present a beacon for greater awareness and understanding at a time when navigating society is at its most challenging.
Singer Rachel Moràs and Pianist Meryn Williams
Working with Swansea City of Sanctuary, we will deliver a series of workshops for members of the asylum seeker and refugee community in Swansea to share the songs, music and stories of their homelands. These sessions will provide a space to reconnect with the music of their heritage and an opportunity to share their cultures with the rest of the community. We hope to build new connections within the group and wider community through the sharing of songs and music, to ease the loneliness and isolation of the participants and help them feel more at home in Swansea.
Pianist Dan Perkin and Singer Zoë Milton-Brown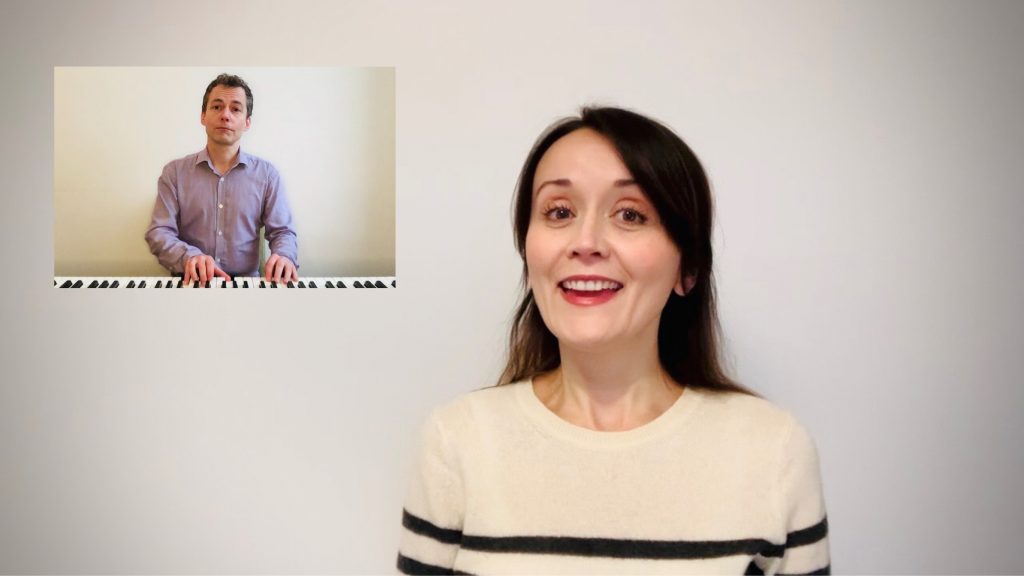 The Red Dragon/Y Ddraig Goch is an interactive, musical storytelling project aimed at
Participants with Special Educational Needs. Why does King Vortigern's castle keep collapsing? Will the young wizard Merlin save the day? Which dragon will be victorious? Dan Perkin (pianist and workshop leader) and Zoë Milton-Brown (soprano and vocal animateur) explore the legend of the red and white dragons of Dinas Emrys through a series of interactive workshops. Featuring original words and music, the project will involve body percussion, signing, acting and invitations to send in art work and sounds. Should restrictions allow, The Red Dragon/Y Ddraig Goch will also include a final (on-site) live performance.