We may not look a day over 21, but Mid Wales Opera is celebrating an impressive 30 years of producing professional shows this year! And like all the best birthdays, we're marking it with a party at our home theatre, Hafren in Newtown where we have been opening our shows since 1989.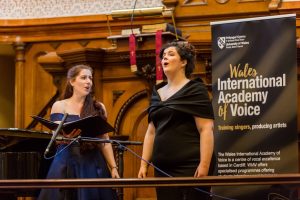 On Friday February 22nd, the night before we open our brand-new production of Puccini's Tosca at Hafren, we're hosting a Gala Concert with singers from the Wales International Academy of Voice joining familiar faces from MWO's previous productions to celebrate 30 years of MWO performances in Newtown.
Why not join us for a sparkling evening of operatic highlights? Tickets are just £10 for adults and £8 for students and the concert starts at 8pm – tickets from www.thehafren.co.uk or phone 01686 614555.
Sara Clutton, Theatre Manager at Hafren, said:
"We're so proud of our relationship with MWO, it's a producing partnership which is truly rooted in Mid Wales and Hafren's been the company's home from the start.

"There is always a real buzz about the building when MWO are here for a week rehearsing their shows before opening night, and a sense of event about hosting the first night of their tour. We can't wait to see the brand new production of Tosca and to celebrate 30 years of our working together at the Gala on February 22nd."
Mid Wales Opera Through the Years
Mid Wales Opera started life in Meifod, Powys in 1988 with a group of 12 singers who met for two weekends of concentrated opera coaching, involving music, stagecraft and movement classes, culminating in a piano-accompanied performance of operatic scenes in the newly built Meifod Community Centre.
See a full list of MWO productions since 1989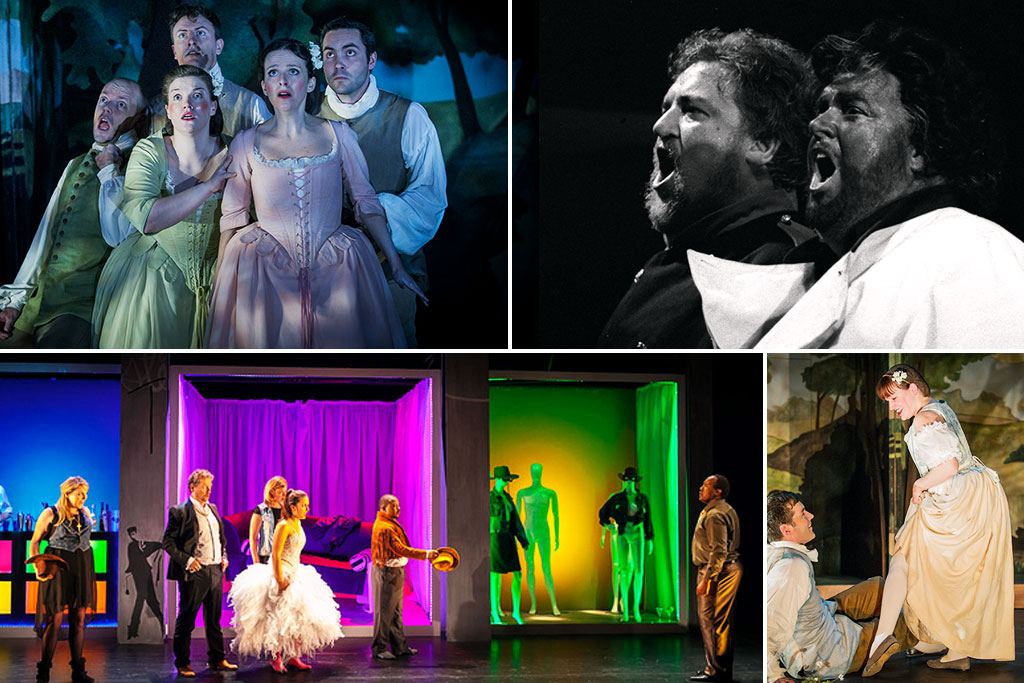 The company was started by Keith Darlington and Barbara McGuire and the next year their performances moved to Hafren in Newtown which has been our home ever since. Keith recalls:
"The first production at Hafren was Mozart's The Magic Flute with a full Welsh cast and chorus, drawn from the local community and students from the national music colleges, and led by director Ian Watt-Smith and conductor Derek Clarke; it played alongside Bizet's Carmen with a student cast, all of whom attended a course similar to that of the previous year.

Stephen Medcalf directed the first of his many memorable productions with the company, with his regular designer, Charles Edwards. An Orchestral Summer Course for students from the Birmingham Conservatoire accompanied both operas, coached by WNO players."
MWO's first Tosca was performed in 1990, and as Keith Darlington recalls :
"It included one of MWO's most memorable moments in the "Te Deum" at the end of Act One. The principals sang fortissimo on stage; the chorus slowly descended through the audience, singing lustily and waving incense; an off-stage organ was relayed to the rafters of the theatre; and finally the Newtown Silver Band burst out from underneath the seating in the auditorium. Truly spectacular!"
We won't have Newtown Silver Band with us for our 2019 Tosca tour, but we will be joined by community choruses from across Wales as we give singers at each of our nine main-stage venues the opportunity to join in the splendour of Puccini's mighty Te Deum.
If you've sung or played with us, been part of one of community choruses or just have the fondest memories of one of our shows please get in touch – we'd love to hear your MWO memories – either comment below or email lydia@midwalesopera.co.uk and we'll put together a collection of special moments from the last 30 years to share on our blog.